Installation of photovoltaics in a Monastery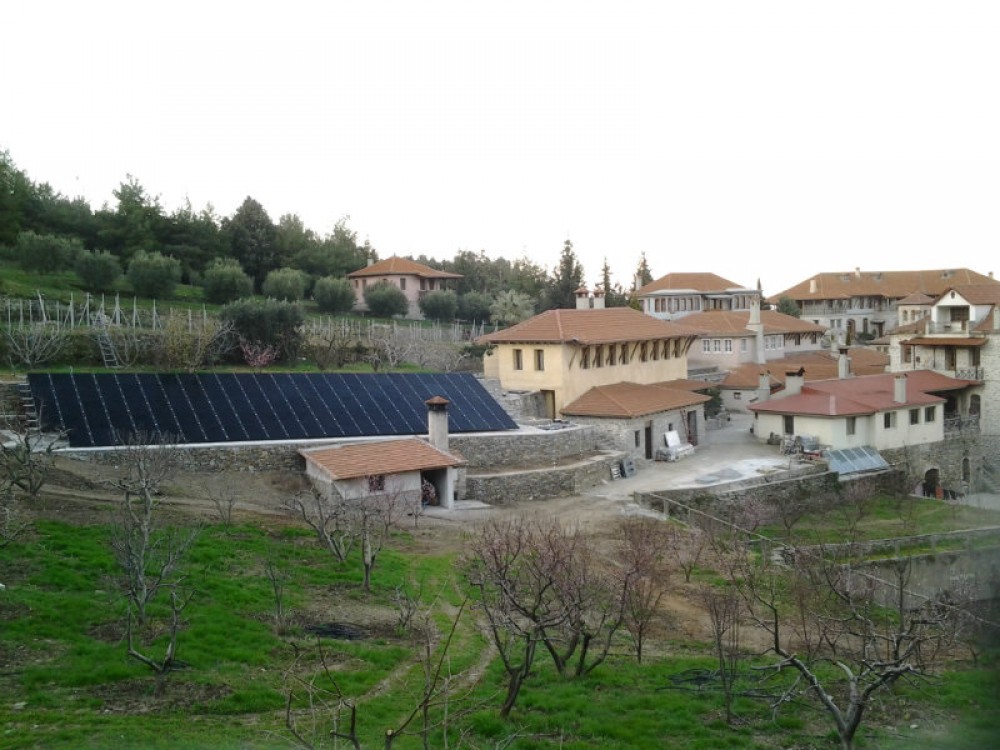 Installation of a 30kw photovoltaic system for the (energy) electrical coverage of the needs of the monastery.
A photovoltaic panel was installed by the Japanese company Solar Frontier, 124 pcs, which will be connected to charge regulators, which will control the power supply to the battery pack. From the array of batteries they will be connected to voltage converters (inverter) and from the inverter to the general electrical panel of the Monastery.

Installation of heat pumps & solar for hot water.