Happy New Year from Mechanical Solutions- Kotsovolos & Jumbo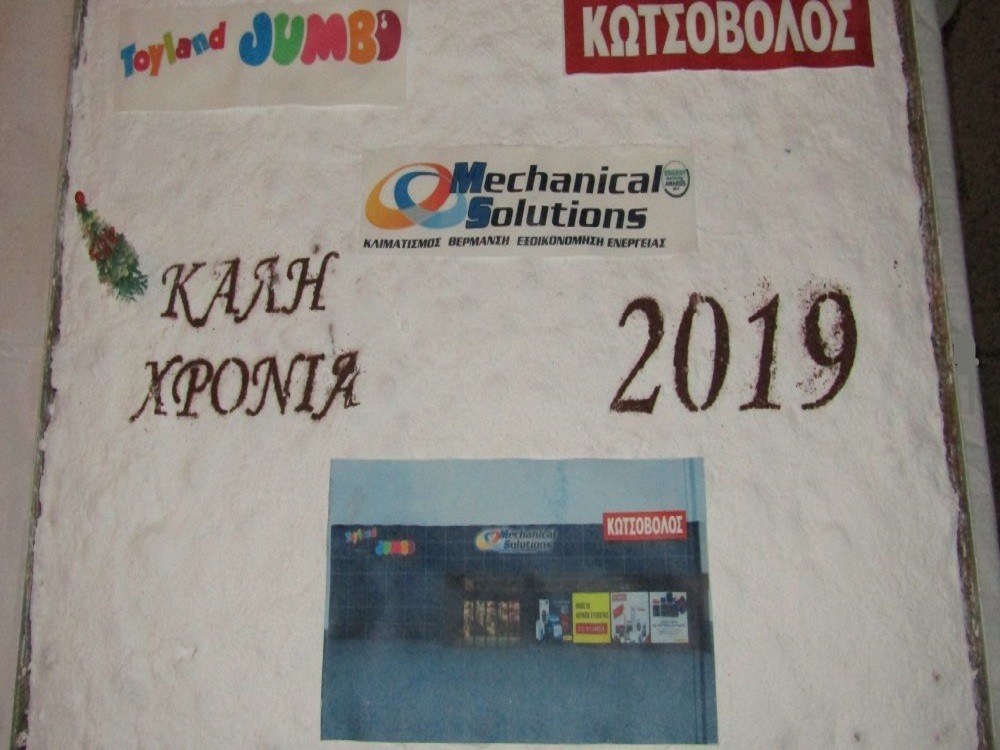 Mechanical Solutions, Kotsovolos and the new stores Mechanical Solutions -Kotsovolou & Jumbo Ierapetra last Saturday cut our New Year's pie in the center of Konaki.
We were honored by their presence at the event, collaborators and guests from all over Greece, the Balkans and Cyprus. Mr. Datseris Nikos (General Manager) welcomed the new members of the team to the company. In a short review he presented the course of the company to the new partners from 2007-present. He also presented the two energy projects that Mechanical Solutions has undertaken during this period:
1. The energy upgrade of the Karteros building from Z energy class to A +
2. The new building of Ierapetra where the branches of Mechanical Solutions-Kotsovolos-Jumbo will be housed

On the occasion of the two projects, the technical department of the company was awarded for its performance. The award was made by the head of technical management Mr. Mantakas George, handing over the awards and a gift certificate, as a praise to the technical staff. In turn, Mr. G. Mantakas thanked the company and the staff one by one. Mr. Datseris took the baton by awarding Mr. Anestis Karkavitsas with an honorary plaque from Mechanical Solutions for his performance in Air Plus sales. The pie was cut, with the lucky one winning a trip to Rome. The evening was full of humor, rich food and drink with traditional delicacies, and live music.